Mobile Application Development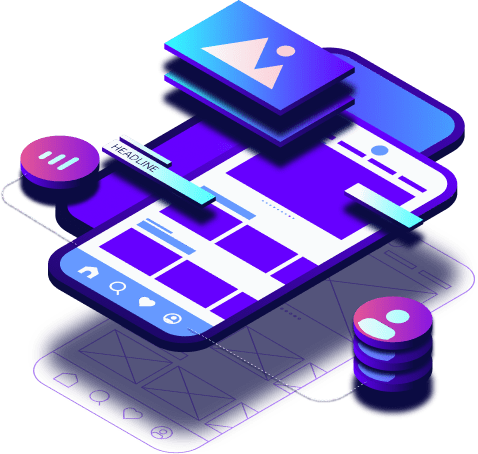 Make your app vision a reality.
Our mobile application development team works closely with you to create an intuitive, user-friendly experience tailored to your needs and seamlessly deploys on any device. With the latest technologies and features, we'll ensure your app is successful!

Native
Applications
Enjoy smooth integration with existing systems and get the most out of your mobile app with unparalleled development tools.

Cross-Platform Applications
Our powerful, easy-to-use platform seamlessly builds fully native mobile apps that can be deployed to both iOS and Android systems. Hybrid-Web Applications
Leverage the power of native mobile applications with the convenience of web-based solutions that are faster, more efficient, and easier to maintain.

Progressive Web Applications PWAs
Our PWAs provide the same user experience as native apps, without the costly development and time-consuming process, enabling you deploy across all platforms quickly, seamlessly and securely.

Native
Applications Cross-Platform Applications

Hybrid-Web Applications

Progressive Web Applications PWAs